About us
Heideveld BV specializes in the export of a very wide range of tree nursery products to garden centers, construction and maintenance companies and wholesalers, mainly on the Scandinavian, Eastern European and before also Russian markets. Other parts of the world are not avoided either. Through good cooperation with a selected number of growers, Heideveld BV can guarantee a wide range of good quality.
Heideveld BV is a dynamic company that has built up a regular customer base with a lot of knowledge through years of experience. Heideveld BV aims for a long-term relationship, in which short communication lines are of great importance. This makes it possible to respond quickly and adequately to questions and wishes of relations.
History
Heideveld BV was founded in 1999 by Gert Heideveld. After years of working in the tree nursery trade, it was time to start his own company. His wife Anneke has been in charge of the bookkeeping since 1999. In 2002 Bert ter Braak was hired to take care of part of the sales, purchasing and logistics. And due to the continued growth of turnover, Richard Egberts joined the team in 2010. In mid-2016 we expanded our team even further with Jeroen ter Horst. Henriette Eibrink started at the beginning of the 2016-2017 season and is responsible for further administrative work.
Work process
Heideveld BV has its sales in a wide range of companies abroad. Every relationship has his or her specific wish. This can be met by a carefully selected group of growers from whom a large part of the range is involved. If there are wishes that cannot be fulfilled by the selected growers, other sources are tapped, whereby it is also quite possible that the plants are obtained from growers from Belgium, Germany, Denmark, Sweden or Italy. Heideveld can offer its customers a wide range of: Conifers, Shrubs, Avenue Trees, Rhododendron, Perennial and Aquatic Plants, Fruit and Bulbs. This may concern planting material, but the available plants in any desired size are also included in the range.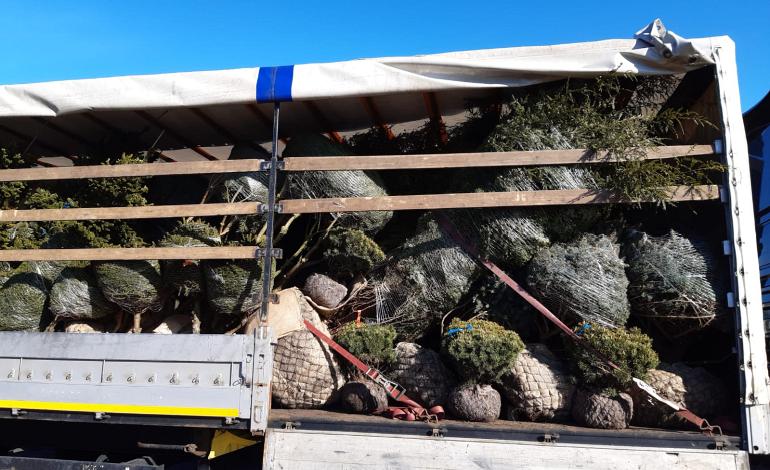 Logistics
Heideveld uses several logistics points throughout the country for loading. These points are close to the most important floriculture centers in the Netherlands. The growers bring their products to these points where the batches are checked for quality. If this is approved, the products will be packed ready for transport. If necessary, lots are collected from different logistics points. The products are then shipped and the necessary export documents are prepared. This efficient way of working makes us successful in the market. Heideveld BV also guarantees an excellent service through this way of working!

The power of Heideveld
Order directly in our online portal
Wide range of products
Fast delivery times
Personal attention for the customer